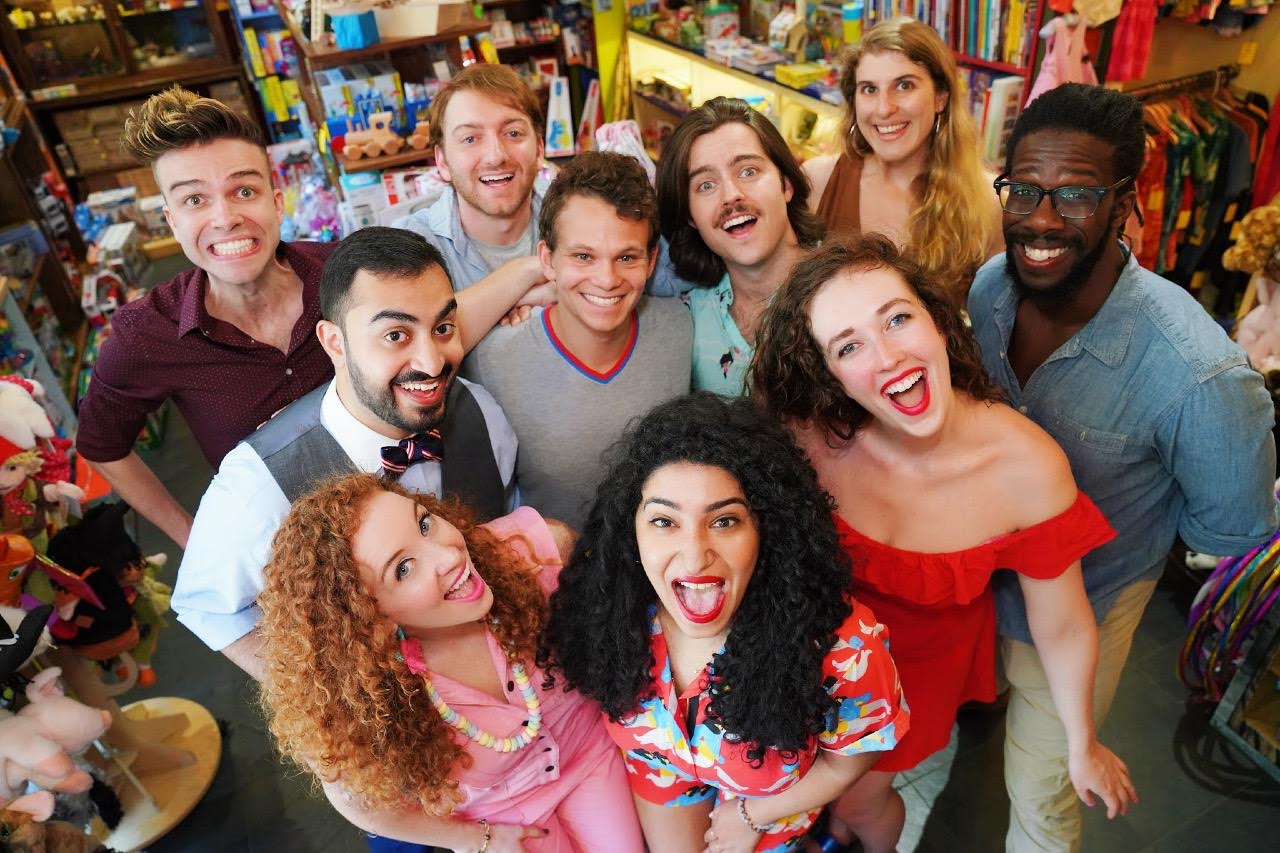 We make people laugh, and we like it.
(Photo by Carly Hoogendyk taken at the Kids' favorite toy store, Dinosaur Hill)
Kids These Days is a sketch comedy group formed of some of the best comedians in NYC, who work at The Tonight Show Starring Jimmy Fallon, The Daily Show with Trevor Noah, etc. Founded by comedian Rachael Burke in 2018, Kids These Days has a recurring monthly Saturday mainstage show at the People's Improv Theater and has sold-out every show in NYC and while on tour, performing at the 2019 SF Sketchfest, 2019 Portland Sketch Fest, 2019 Charleston Comedy Festival, 2019 Austin Sketch Fest, 2018 NY Comedy Fest, 2018 NY SketchFest, 2018 HBO/The Television Academy's Independent Television Festival, & the 2018 Out of Bounds Comedy Festival in Austin, TX.
In summer 2019, Kids These Days performed their original sketch comedy on NBC's "Bring the Funny"! Kids These Days was selected from thousands of acts around the country to represent sketch comedy on this new international comedy showcase show.
Kids These Days is a supergroup of diverse talent, a la Ocean's 11, with a Swiss Army Knife of surprises they use to constantly delight audiences. They put on a true variety sketch show, with each performance filled with stage sketches, digital sketches, musical numbers, celebrity impressions, and more! Audiences might see a '90s R&B boy band singing a sexy song about women's rights, a man who takes his shirt off every time he eats a hot dog, Senator Elizabeth Warren trying out for the Mary Poppins sequel, a school play about holidays starring Ramadan, a bar mitzvah, and more. Sketches inhabit different senses of humor and perspectives in the world, surprising the audience with something unexpected at every turn.